Configure SMTP Email Provider
Behavioral emails enable you to notify your customers when they meet certain criteria such as exceeding quota limits, not activated within a certain time period, or running into integration errors. For background on behavioral emails, view this guide
How Behavioral Emails Work
In order to send an email, there are a few different components:
Trigger an email workflow. This is driven by Moesif Behavioral Cohorts.
Populate and generate a new HTML email. This is driven from Moesif Email Templates
Sending the actual email. This is handled by your Email Service Provider (ESP)
Moesif enables you to use your existing email provider (ESP) such as SendGrid, Amazon SES, or Mailgun in order to send emails while maintaining your existing deliverability rates. By using your existing provider, you can maintain your existing DNS configurations, dedicated IP addresses, and unsubscribe lists, and other settings.
Moesif sends emails via your email provider using SMTP credentials, which can be found from most providers. Instructions are in the next section.
Setting up your SMTP Server
Almost all Email Service Providers enable access to their API using SMTP. Select your provider below or reach out to your provider if they are not listed.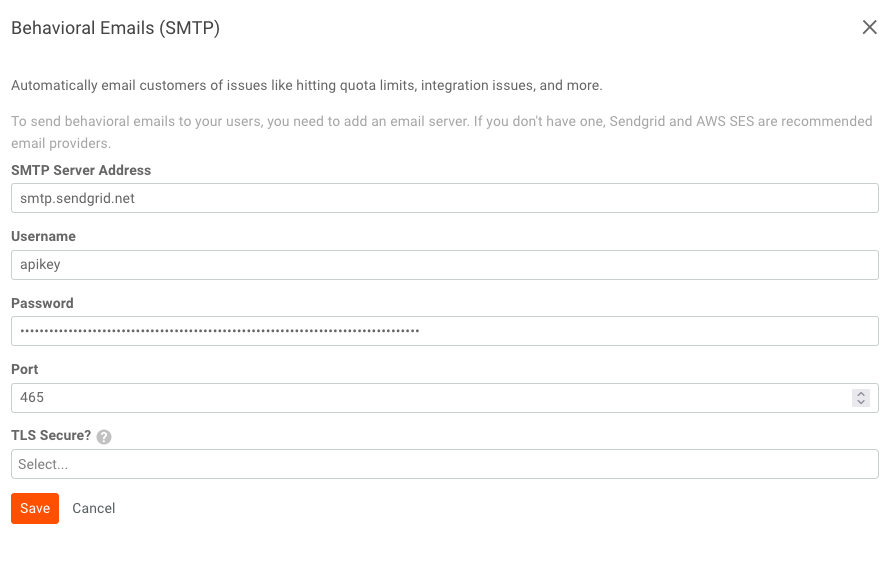 If you have a Work Gmail account, you can also test with those SMTP credentials. However, we don't recommend it for high volume email.
Testing your set up
Once you add your SMTP credentials, you can test your configuration to ensure an email is properly sent. This can be done by clicking the orange "Test" button within any email template you created.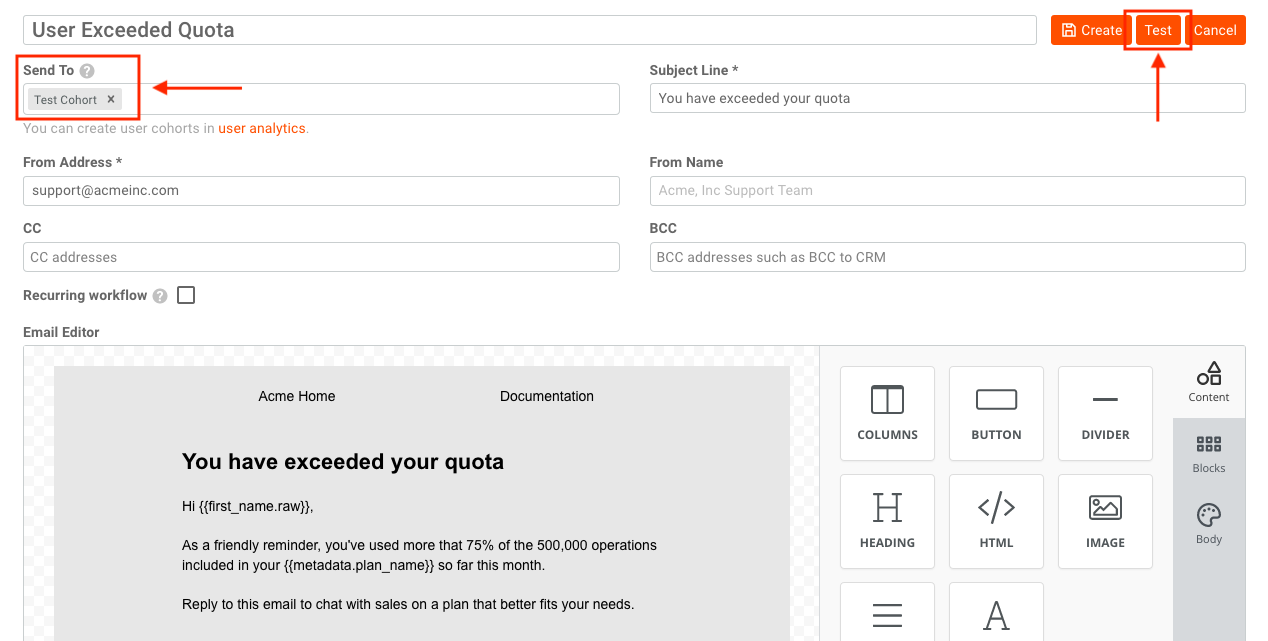 You can also create a behavioral cohort that contains your own email if you want an end-to-end test.