Introduction to User Search
The User Search panel allows you to explore you end-users.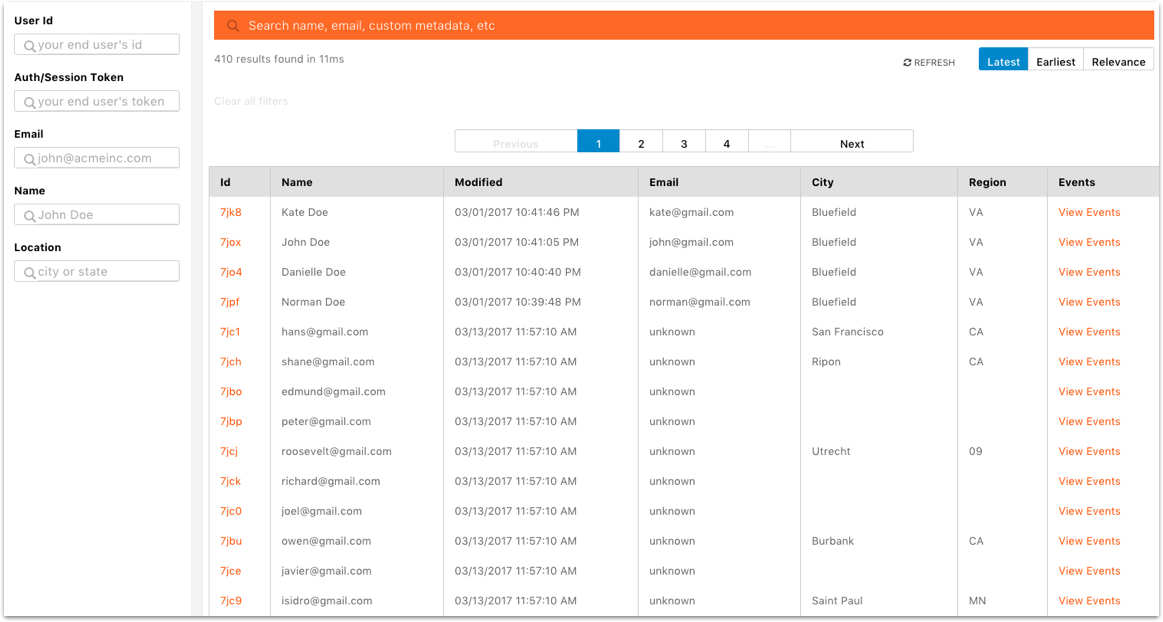 Shareable URLs
Similar to API Search, Moesif saves the user search filters under the current page's URL. This allows you to share the page's URL with colleagues and they will see all the same filters that you applied.
View Events
Viewing events will bring up the API history for that end-user. This can be very helpful if a member of your team receives a technical support to understand what the user was doing.
View User Profile
Each user has a profile Moesif which has details on the last errors experienced by the user. You can store custom JSON metadata with a user profile such as your customer's subscribed plan or social media links.
The below user kelly experienced two errors on POST /likes. Unlike the triage buckets, these traces are individual occurrences of an error. You can click on an error to get details.