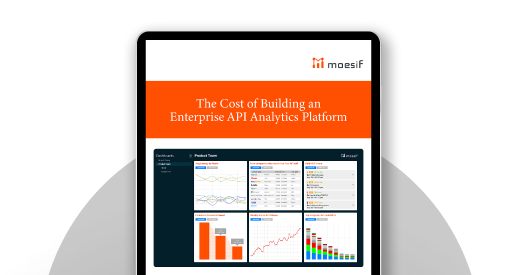 Cost of Building An Enterprise API Analytics Platform
Ready to grow like crazy? Download this eGuide to learn how to best treat your API as a product, define the right metrics to measure product success, and out-innovate your competition.
This eBook includes:
Initial build costs
Ongoing maintenance costs
Worksheet for determining when to build vs buy
The total cost of ownership (TCO) can be evaluated on monthly API call volume, user count, and visualization requirements. This guide also reviews secondary costs such as security compliance and custom integrations.