API Strategy
SaaS Billing Best Practices: What You Need to Know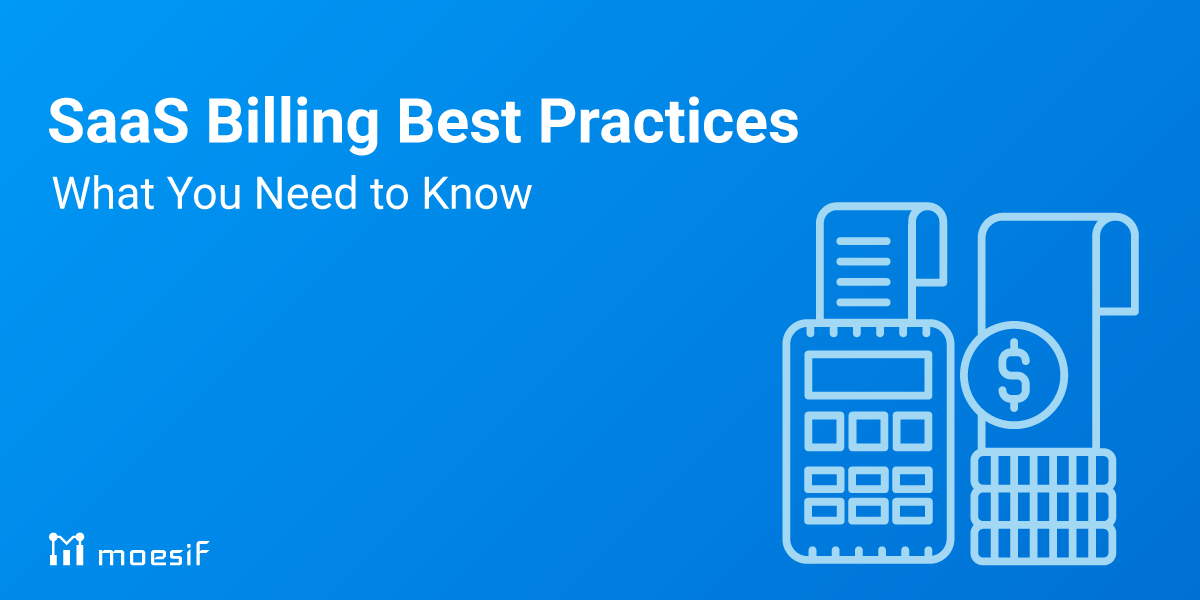 Having the right pricing model and billing software is extremely important for any SaaS company. Setting up a recurring billing solution for your SaaS product users may seem like a lofty goal, but can be easily tackled with the help of subscription billing software:
Which metrics are best to generate recurring revenue from?
What subscription model makes sense for your SaaS business?
How can you ensure your metered billing solution offsets revenue leakage?
One thing is certain: doing it manually or with software that is not geared for on-demand software is a waste of time and company resources. Selecting the right billing software and subscription management can turn your SaaS billing solution into a revenue generator.
SaaS Billing: What Is It and How Does It Work?
SaaS billing solutions allow software companies to charge users for activity and usage. SaaS companies tend to have a large number of varied transactions and an equally extensive product mix. Because a SaaS business needs to juggle subscription management, upselling, tiered pricing, and more, investing in billing software for invoicing can automate your billing system.
By utilizing billing software, SaaS companies can automate the billing process. Further integrating your billing solution with an observability client allows for deep understanding of the metrics that matter to your users, helping refine your pricing strategy.
Having a SaaS billing solution that is capable of handling recurring billing or subscription billing will allow you to automate billing workflows for seamless revenue recognition.
Why do you need SaaS billing software?
Beyond increasing ROI, with the help of a SaaS billing solution, companies can re-allocate employees to more valuable projects that are central to their company's core offering.
Increase ROI
For SaaS companies, it's critical to expand product offerings or optimize current features. With SaaS billing software, you can automate invoicing, leading to faster payouts from customers. By focusing on involuntary churn, SaaS solutions can optimize their revenue recovery with data-backed insights rather than guesswork. With product billing, save at-risk subscribers with personalized plans for your SaaS product.
Reassign Staff to Valuable Projects
If you don't use a SaaS billing system, employees must manually invoice and bill customers. While this may work initially, it's virtually impossible to scale a manual payment solution to the enterprise level. By automating billing, a SaaS company can focus on higher-value projects rather than on the technicalities of charging for customer usage.
Deliver Value for SaaS Product Users
A SaaS billing solution can offer the flexibility needed to deliver a better user experience for your customers. By generating ROI from your products and services and tracking your user behavior and activity, fine-tune your billing model and capitalize on the metrics that have the most value to your business.
Turn SaaS Billing Challenges into Competitive Advantages
Whether you're a startup or an enterprise solution, your SaaS company must deliver value to its customers to keep revenue flowing. To do this, turn SaaS billing challenges into billing best practices:
Keep Customer Engagement High: Many customers struggle to find information that they need to make informed decisions on your product. By providing users with a self-service portal, SaaS companies can share information quickly with customers while empowering self-service.
Deploy a Flexible Pricing Plan: Your customer's needs are varied, which can make diversifying SaaS pricing overwhelming. By deploying a flexible pricing model, SaaS companies can support any number of tiers or bundles for recurring billing.
Accelerate Delivery of Accurate Invoices: Manually invoicing customers will over-burden your financial team as your business scales. With a comprehensive billing system, automating monetization workflows allows you to conveniently offer accurate invoicing in a timely manner.
Recognize Revenue: Revenue recognition for SaaS companies is not always straightforward. By implementing a billing platform for your financial team, stay in compliance with your local regulations while also collecting revenue quickly. A billing system that allows for revenue recognition can simplify your revenue management.
Manage Failed Payments: When customers' payment fail, it's important to quickly triage to minimize churn. A billing system with an automated dunning process allows you to communicate effectively with your users come payment failure. Minimize involuntary churn with total visibility over your customer's journey.
Benefits of Generating Revenue from SaaS APIs
Because generating revenue is top-of-mind for any SaaS company, monetizing API products is an obvious answer to generating cashflow from a recurring payment. By offering automated billing of your API products and services, you can meter usage of your APIs and recover revenue every billing cycle.
Most SaaS billing software includes a payment gateway for customers to use directly in the secured platform with their preferred payment method. This results in lower churn and higher confidence in your product, increasing customer loyalty and boosting your customer relationship.
What Businesses Benefit from Billing Software?
Whether you're a B2B or B2C company, your SaaS company can benefit from the use of a SaaS billing platform. Because it is important to minimize errors when tackling recurring revenue, relying on subscription billing to handle invoicing can reduce errors and improve trust and satisfaction for your customers. Combine your billing provider with a comprehensive analytics suite and turn your enterprise SaaS solutions into a subscription business that generates passive income for your organization.