API Strategy
Meeting Moesif with Developer Advocate Dylan Frankcom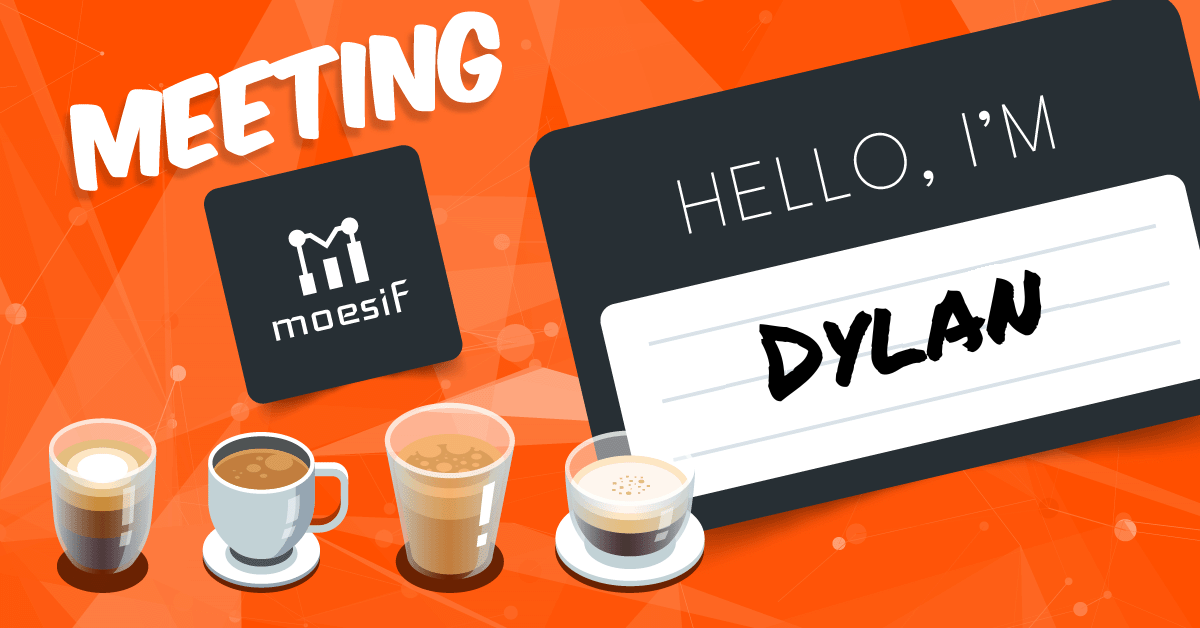 Dylan is an associate Developer Advocate here at Moesif. He is a recent grad from Ontario, Canada, and is new to developer advocacy. He has experience as an independent software developer and has contributed to many open source projects and released software for the Mac and iOS. As part of our Meeting Moesif blog series, we ask him about his role at Moesif, how he handles working remotely in a different country, and his views on Moesif fitting into the API landscape of today and the future.
What is your job title and what does your job entail?
I'm an associate developer advocate here at Moesif. I'm a developer at heart, and as a developer advocate, I'm responsible for detailing our product and platform to other developers. The job entails showcasing our product through various mediums and working with other developers to help them make the most of our company's product and services.
There are many different roles a developer advocate can assume. Some advocate for developers internally, working with the engineering team to help them understand the developer community's needs. Others work externally, engaging with developers through events, social media, and other channels. At Moesif, I try my best to accomplish both. I feel my role here at Moesif is pretty well defined: to help make Moesif the best it can be for developers.
You work fully remote; how do you separate yourself from work?
Working remotely is a great opportunity that allows for an excellent work/life balance. This is my first fully remote job, and initially, I was worried about how I would manage my time and stay productive. However, I quickly realized that remote work is a great way to manage your time and stay productive.
There are a few key things that I have learned about remote work that has helped me stay productive and maintain a good work/life balance. First, it is essential to have dedicated workspaces. This can be a desk or specific areas in your house or apartment dedicated to your work. A dedicated workspace helps to create a boundary between your work and personal life. Second, it is vital to develop a daily routine and stick to it. This routine can include taking breaks, setting aside time for deep work, and scheduling time for personal life activities.
One way to help achieve this balance is to utilize unlimited paid time off (PTO). This allows you to take the time you need to recharge and secure an identity outside of your professional life. Moesif provides unlimited PTO, which can be used for various purposes, such as vacation, personal time, and sick days.
A healthy work/life balance is a significant hurdle when working remotely because, if you're always working, you will get burned out, plain and simple. So it's essential to take time for yourself to recharge, so you can be productive when you're at work.
What do your workspaces look like?
I read that there are many benefits to splitting work between multiple workspaces. For example, when you have designated areas for specific tasks, it can help you stay more focused and effective and less likely to get distracted or side-tracked. Another benefit is that it can help you stay organized. Having separate areas for different types of work can help you keep track of your progress and make the most efficient use of your time. Lastly, splitting your work between two workspaces can also help to boost your productivity. For example, when you have a dedicated space for each task, you are more likely to complete it promptly. This can free up your time for other tasks or give you a sense of accomplishment.
As for the workspaces themselves, they are all designed around a MacBook Pro with docking in mind. This keeps my developer environment consistent while being able to work from multiple locations. My main workspace in the office consists of your typical developer monitor setup: one landscape and the other in portrait. My partner and I share an office, and we both work remotely on some days. So we created what we like to call the "Agnostic Workstation". The "Agnostic Workstation" has a sole external monitor, external keyboard, trackpad, and mouse. We'll hop between the office and the workstation depending on how each of our days are lined up. I also love starting my mornings with a coffee on the patio while catching up on some missed Slack threads and Notion ticket updates from the previous day, due to the time difference.
As Moesif is a small company, have you felt called to lead in ways you hadn't before?
Yes, definitely. I love working at a small company because it allows me to feel like I can make a huge impact. Small companies are usually more agile and can move faster to take advantage of new opportunities. They are also more open to new ideas and willing to take risks. This means that there are often more opportunities for employees to impact company success directly. I feel like my work makes a difference and that I can help shape the direction of the company. Of course, this also comes with more responsibility, but I think it's worth it.
When you work at a small company or start-up, you need to be able to wear many hats. It helps to become comfortable being someone that people can come to for various tasks, whether it's answering customer questions, developing proof of concepts, or trying something that may not be in your particular domain.
As a developer advocate, I'm responsible for talking to our customers, understanding their needs, and then advocating for them internally. I then work with our engineering and marketing teams to aid them in understanding how our customers are using our product. This also informs how I can develop content that helps our customers get the most out of our product. I have supported our company's goals by writing guides and blog posts, creating videos, and helping to connect our developers with our customers. It's been a great experience so far! I also enjoy the close-knit community formed when everyone works together towards a common goal.
Where do you see Moesif fitting into the future of APIs?
Currently, Moesif can help in several ways when developing an API product. First, by understanding how your API is being used, you can make informed decisions about improving it. Second, Moesif can aid in developing a monetization strategy by providing insights into which features are used most often and by whom. Finally, by understanding which features are most valuable to users, developers can price their API accordingly and ensure that they generate revenue from their most popular features.
I think Moesif has a unique advantage in where it sits within the API world. The features that accompany Moesif's suite of analytics like Metered Billing, Governance, and Behavioral Alerting offer so much more than just statistics and logs. The ability to be able to grow your API product with the insights given by analytics, instant customer support provided by behavioral emails, and the income generated via billing meters all on one platform is genuinely game-changing. The future looks promising as we continue to build out and add functionality to these features.
About Meeting Moesif
At Moesif, we help our customers understand how their APIs are used and how they can grow their API platform. Meeting Moesif highlights the people making that vision a reality. Our people-first culture values open communication, initiative, and impact — not to mention, perks like flexible working options that ensure employee wellness.
If you're interested in joining, you can start by learning more about what it's like to be part of Moesif. Our Meeting Moesif blog series offers a glimpse into our office life and how we expand API observability for all of our customers. Follow the link below to see other Meeting Moesif interviews with team members.