This guide assumes you are familiar with Alerts already. If not, please review API Monitors & Alerts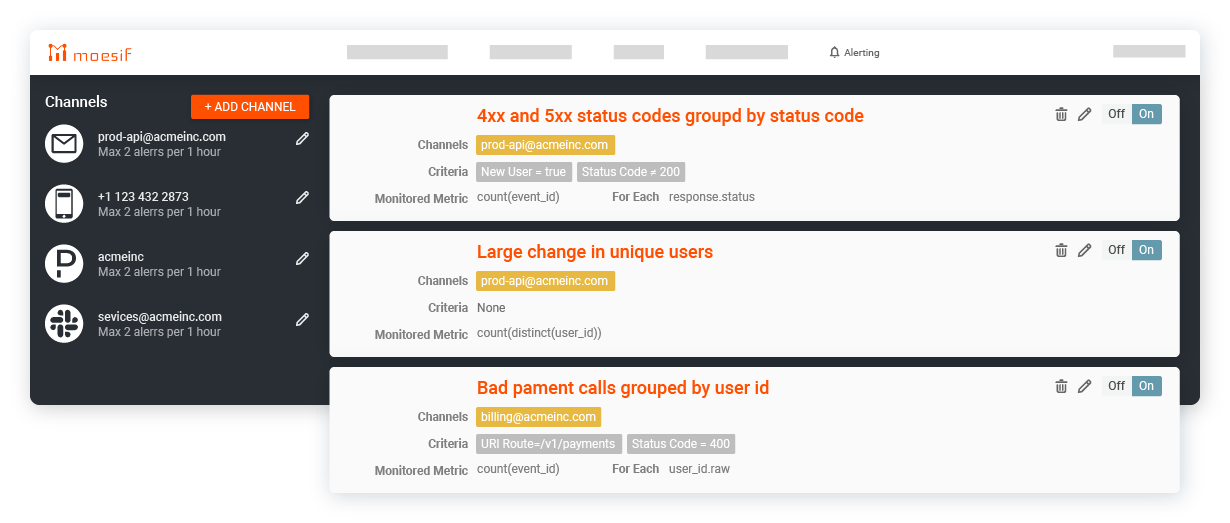 Alerting
A full list of your alerts and alert channels can be found under Alerting. Here you can see an overview of each channel and an overview of your Alerts.
Channels
click on the edit channel button
to open the channel editor.
Alert Details
Individual alerts may be turned on/off via the toggle switch. They may be deleted via the delete button
Clicking on to the alert title or the edit alert button
will bring you to Alert Detail View
Alert Detail View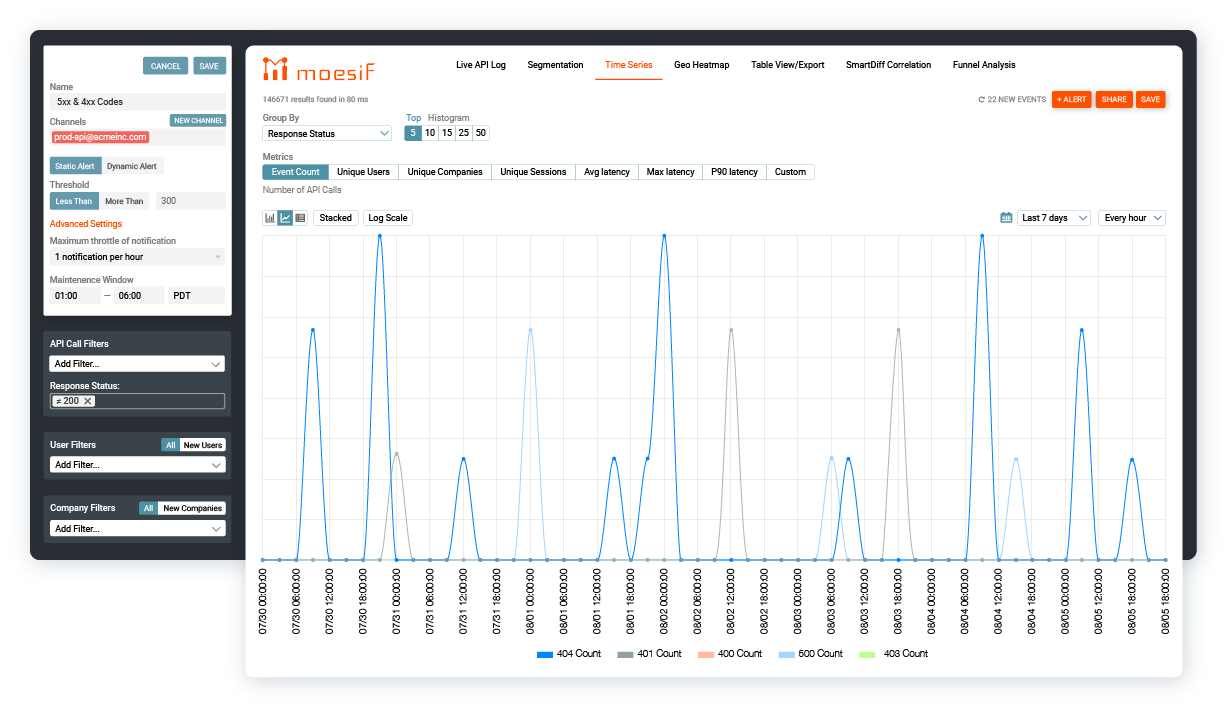 Alert Detail View allows you to see the timeseries chart of your alert, as well as the alert rules and settings for the alert.
Alert rules and setting can be modified by adjusting the rules and settings displayed. For example, adding a new channel while in alert detail view will add a new channel to this alert. Similarly, modifying the API filters and/or the tracking metrics will update the alert rules for the alert.