Profile Views provides access to user and company account metrics in an easy and uniform fashion. Profile Views are completely customizable with a wide variety of metrics. Similar to Profile Dashboards, Profile Views also act as a form of a template and are specific to User and Company profiles. Any updates made to a Profile View will apply all layouts of the same profile type.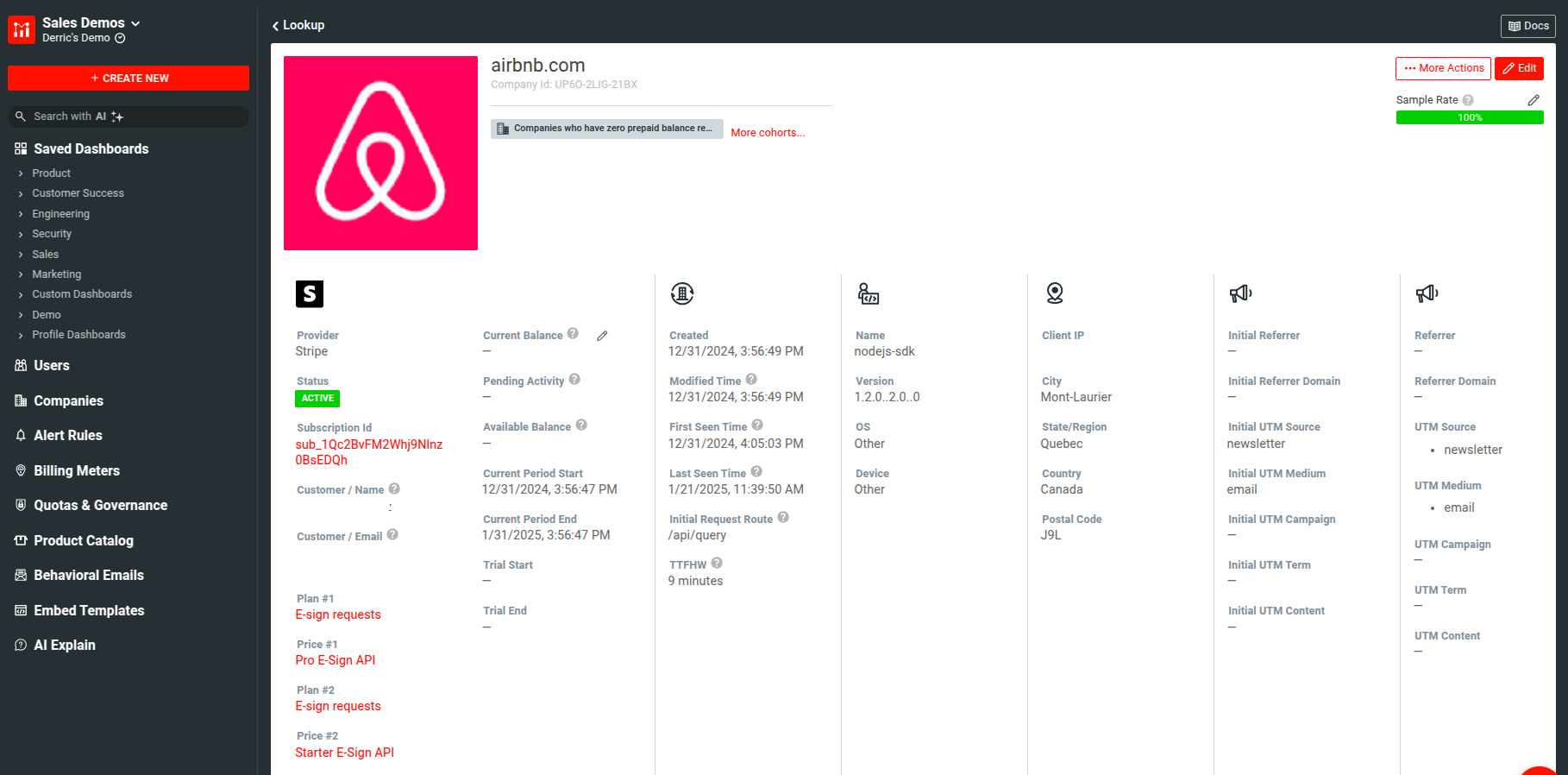 Customizing Profile View fields
To add, edit, or rearrange which fields appear on the profile view, click on More Actions in the top right of the pane and then select Customize Profiles' Layout.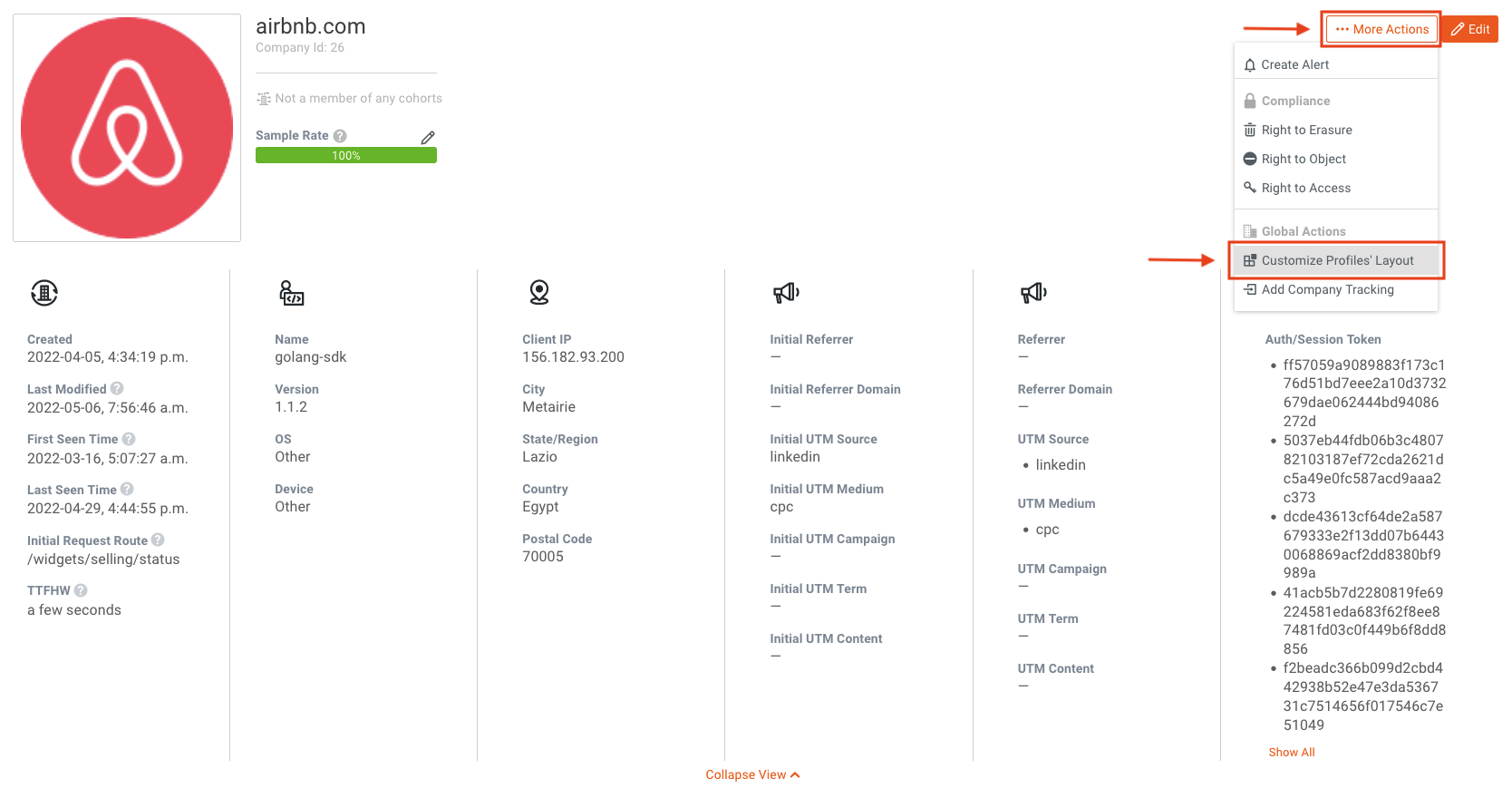 The entire Profile View will then become editable.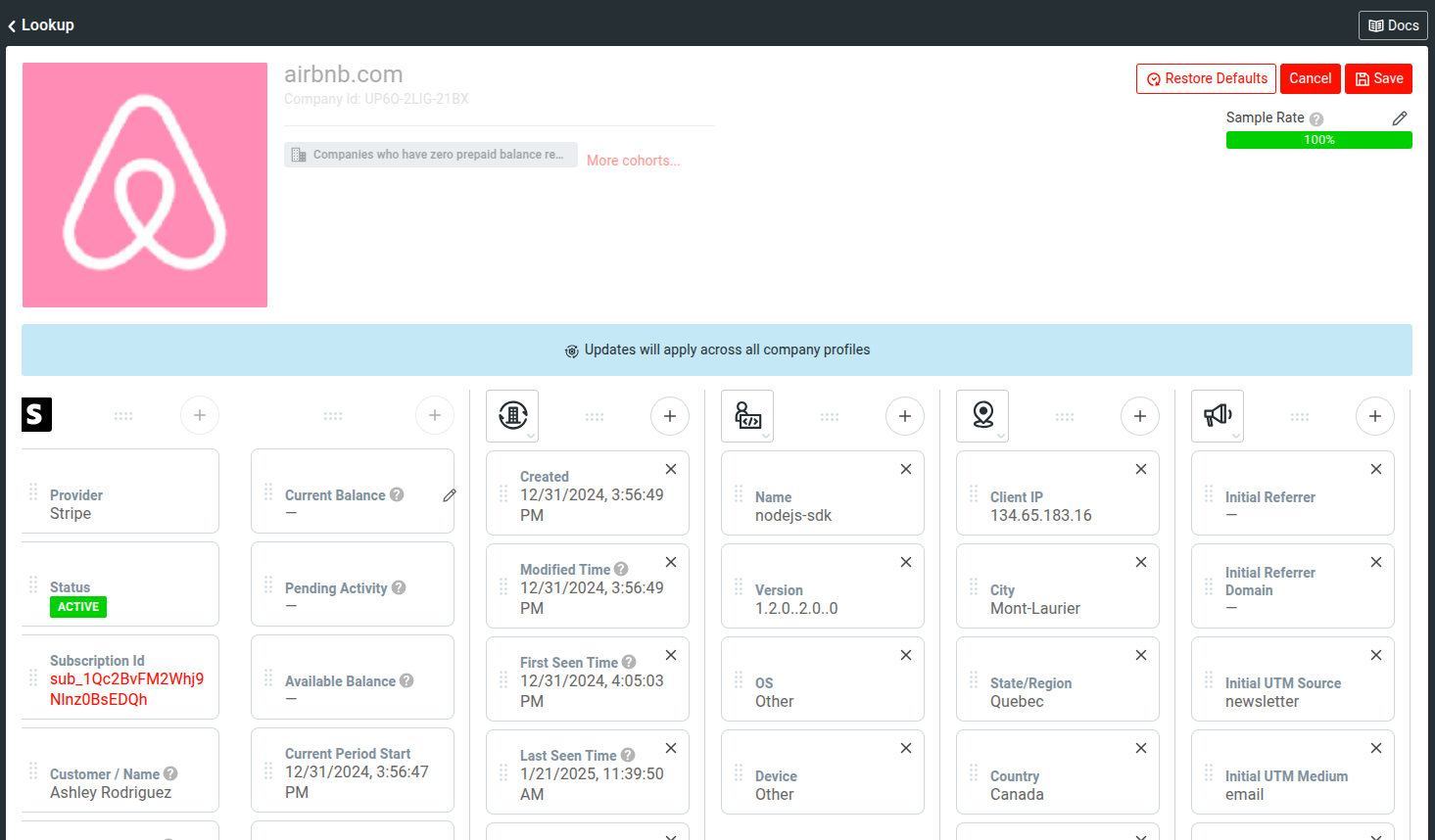 Adding and removing Profile View fields
To add a new field to a column, click on the + button at the top of each column. Select which field you would like to add to the Profile View.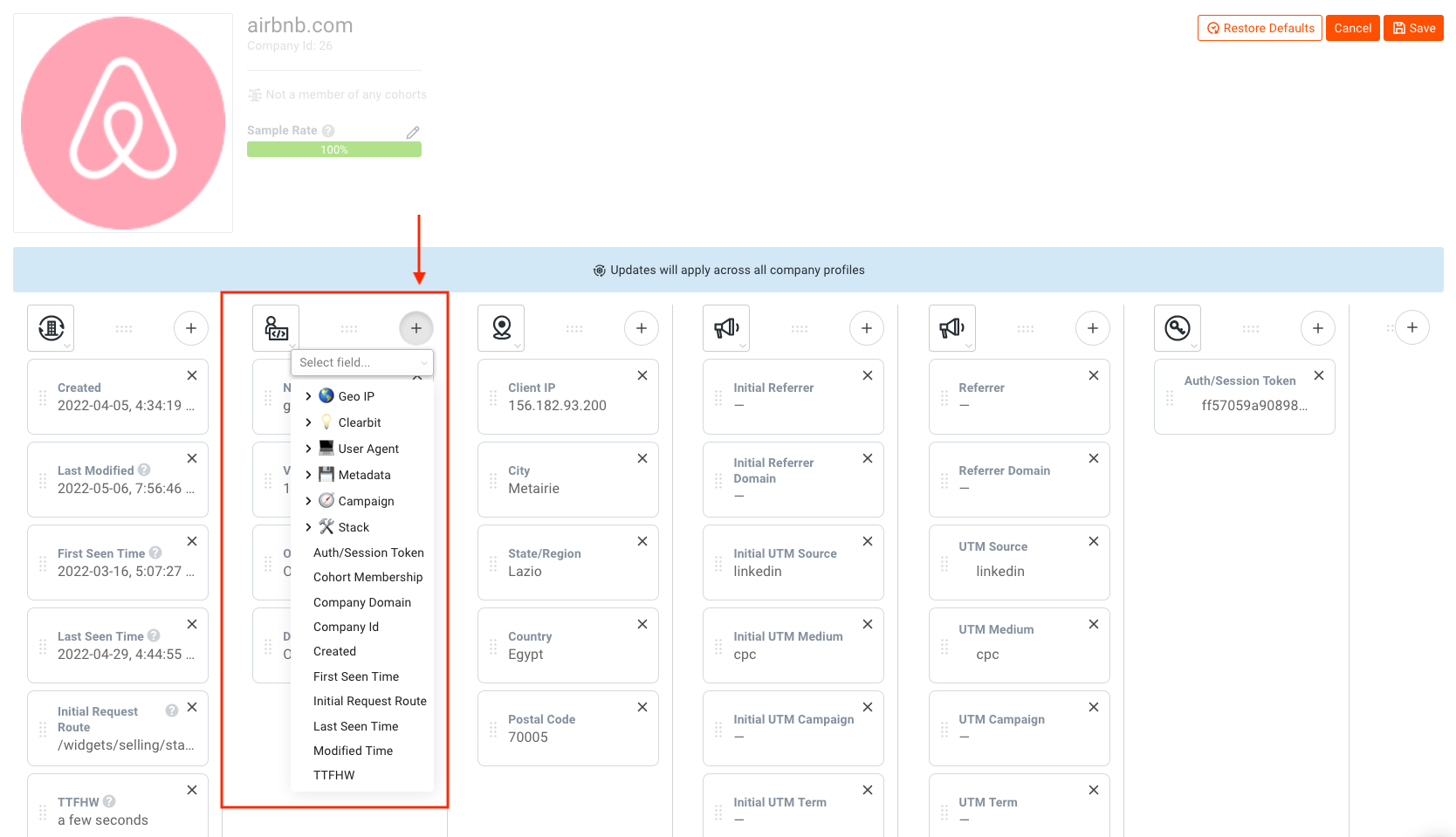 Any field can be removed by selecting the x button on the desired field.
Adding Profile View columns
Additional columns can be added by using the + button on the far right column.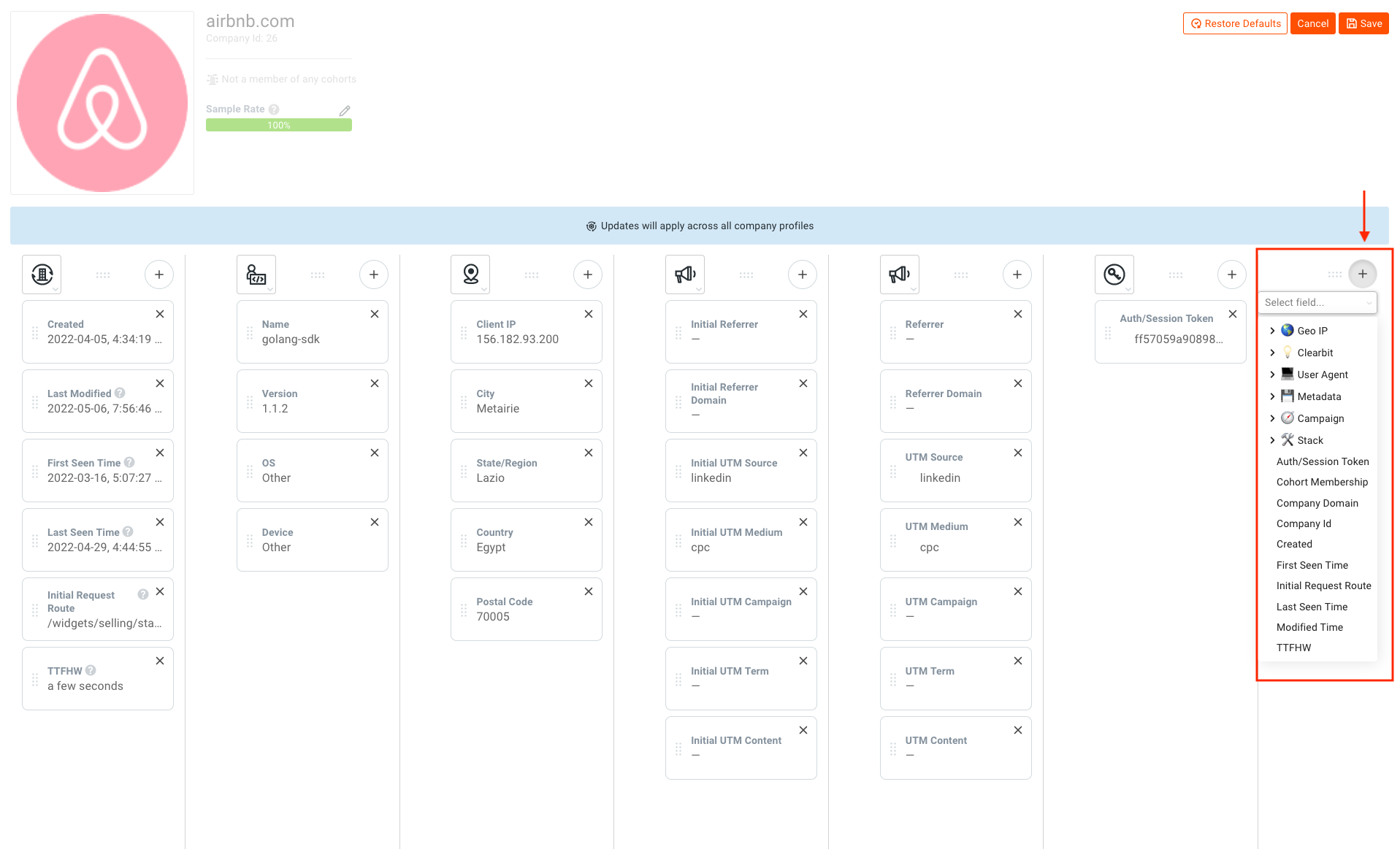 Select the initial field you would like to add and the new column will appear.
Change Profile View column icons
Icons can be changed on any given column. Select the icon at the top of the column and select one from the displayed list.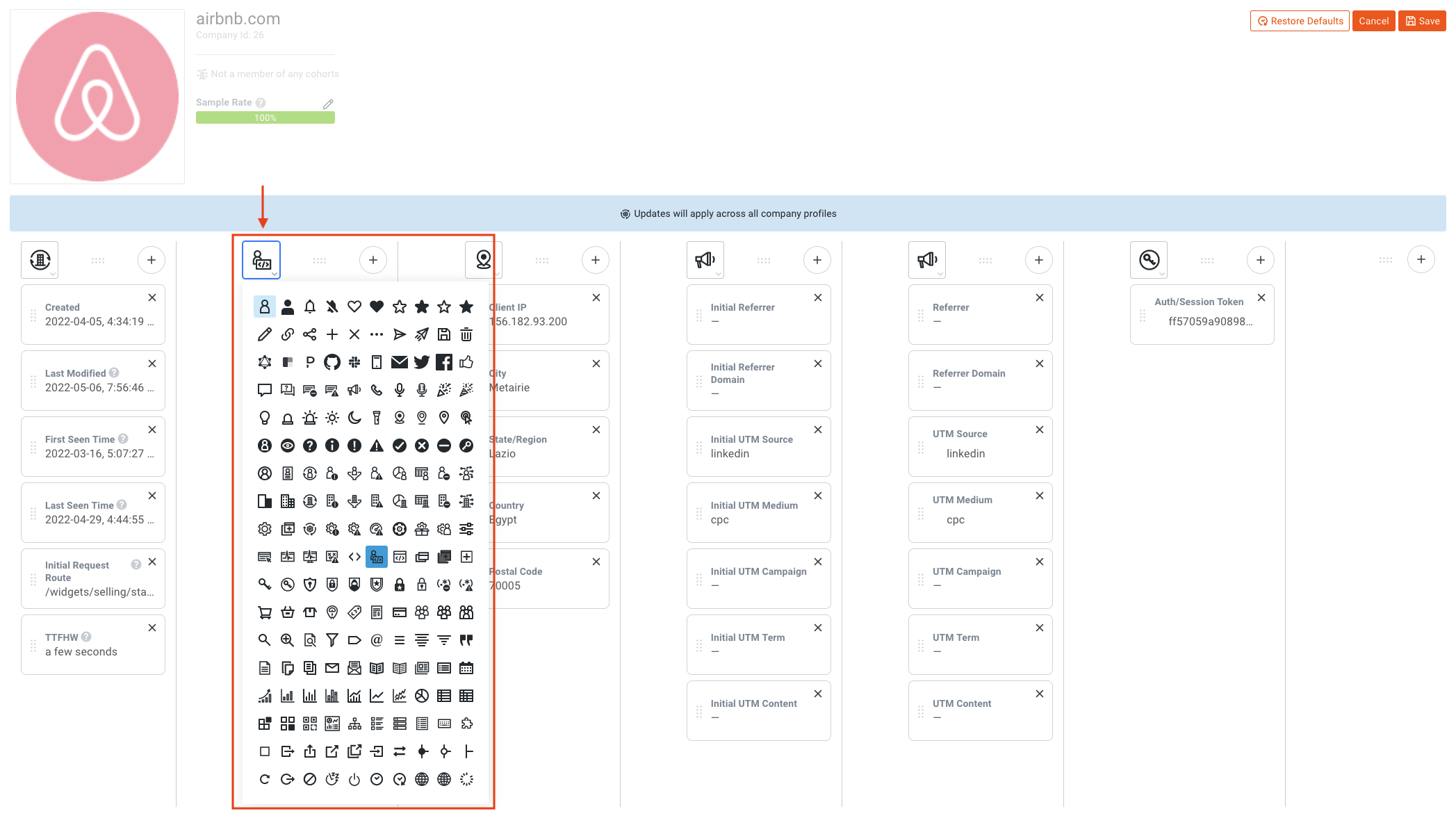 Rearranging Profile View fields and columns
Fields and columns can be rearranged by clicking and dragging the dotted handles on a given field or column, respectively.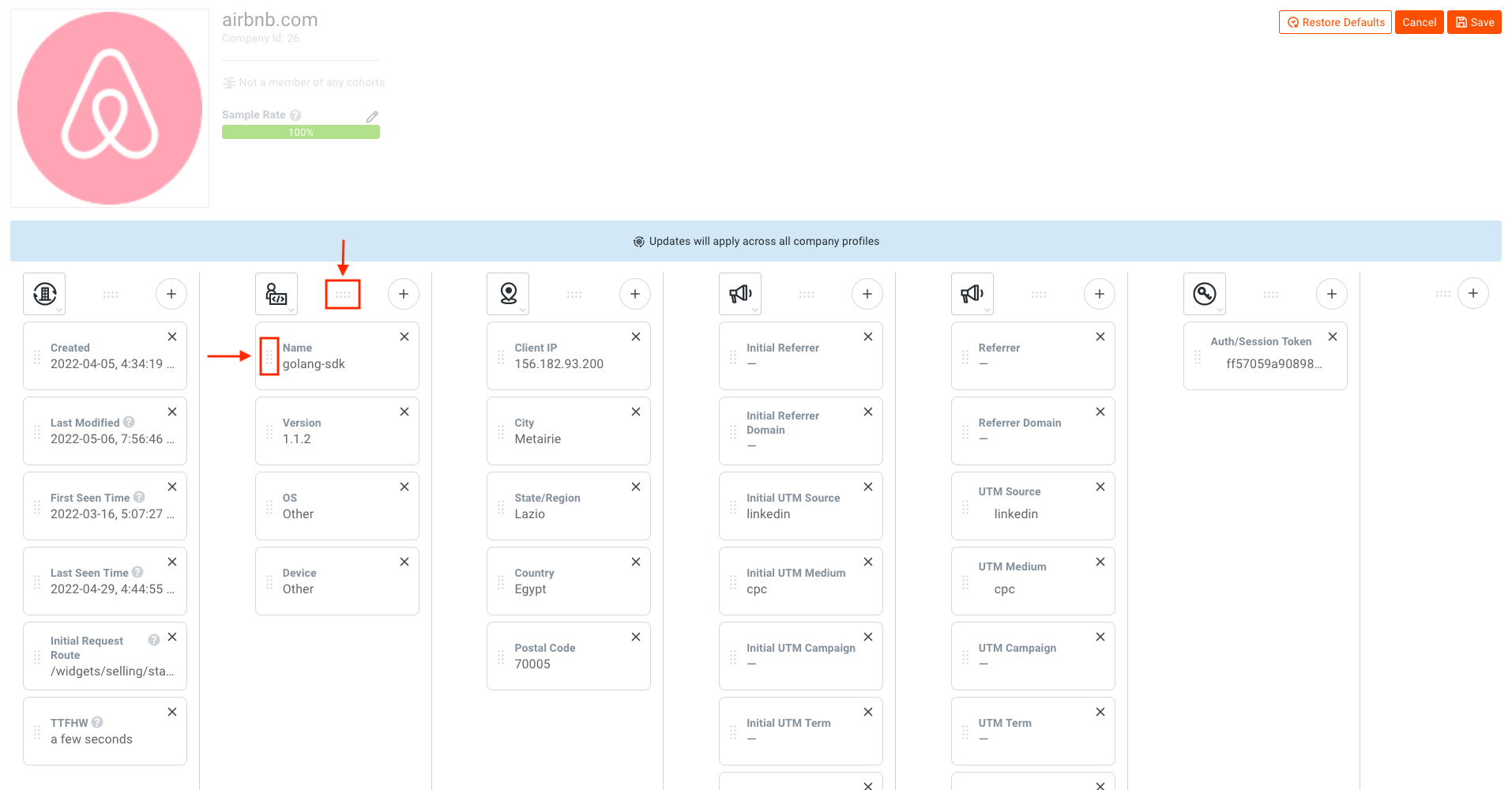 Saving Profile Views
For changes to be applied to Profile Views, click the Save button on the top right of the screen.