Moesif Recognized as a Sample Vendor in 2023 Gartner® Hype Cycle™ for both API Observability and API Monitoring
Quotas and Governance
With governance rules, automatically enforce subscription terms such as customer quotas, entitlements, and limits. Create limits for freemium and trials for what can be accessed. Ensure cancelled subscriptions or past due accounts have their access revoked.
Enforce security and business policies protecting your API such as to prevent bad actors from scraping large amount of data from your API. See Docs.
Enforce quotas, terms, and entitlements
Automatically grant/revoke feature access for freemium and paying subscriptions.
Ensure customers with past due invoices cannot keep using your APIs.
Automatically email customers when their access is disabled with behavioral emails.
Block API Users Automatically
Automatically stop abusers from downloading large amounts of data, and more.
Identify and stop vulnerabilities based on Moesif's behavioral analytics.
With native integrations with most API gateways, rules can be created in a few clicks.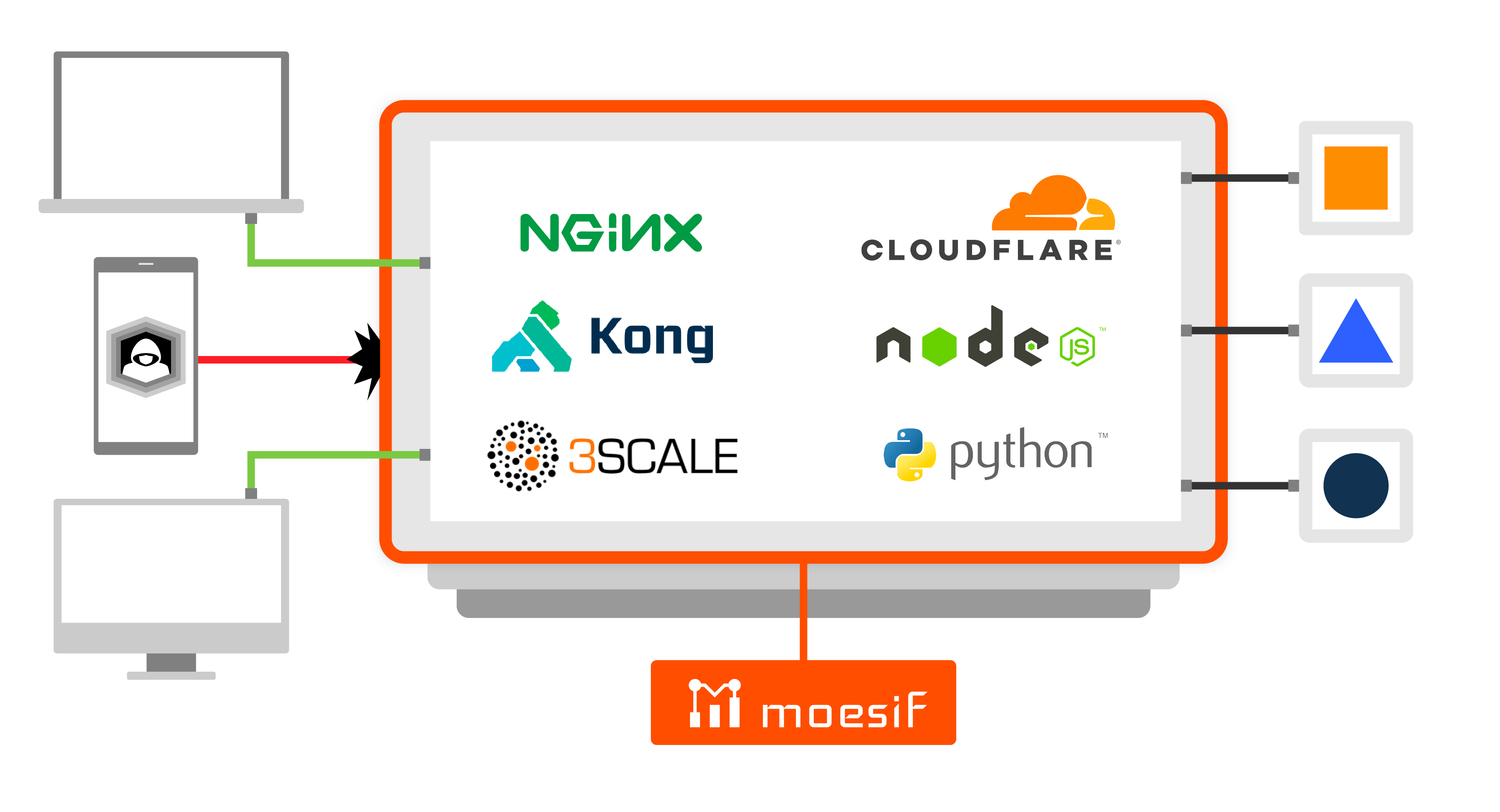 Drive Upsells and Payments
Drive upsells by blocking customers once they exceed the plan's quota or run out of credits
Create paywalls for specific APIs and products based on customer's subscription.
Target customers based on their behavior, subscription info, event volume, and more.
Ready to get started?
Join thousands of customer-centric teams using Moesif to govern and monetize their APIs.
Want to know more?
Check out how Moesif can help you