Moesif Recognized as a Sample Vendor in 2023 Gartner® Hype Cycle™ for both API Observability and API Monitoring
HIPAA-Compliant API Analytics for HealthTech
Get visibility into API usage without compromising the security and privacy of health data. Provide metrics to customers to help them meet their business and compliance needs.
Powerful API analytics
With API analytics, answer critical business and engineering questions around your APIs needed to drive the right outcomes:
When a customer's API call volume increases or decreases
Where 400/500 errors occurred
Who might be abusing your platform either intentionally or unintentionally
Maintain HIPAA compliance
Let Moesif do the heavy lifting for your HIPAA compliance:
Gain the privacy benefits of on-premises installation without the cost of maintaining your own data infrastructure.
Deploy client-side encryption with customer-managed keys in a few minutes with Moesif's secure proxy image
Meet HIPAA's Privacy & Security Rules in case of audit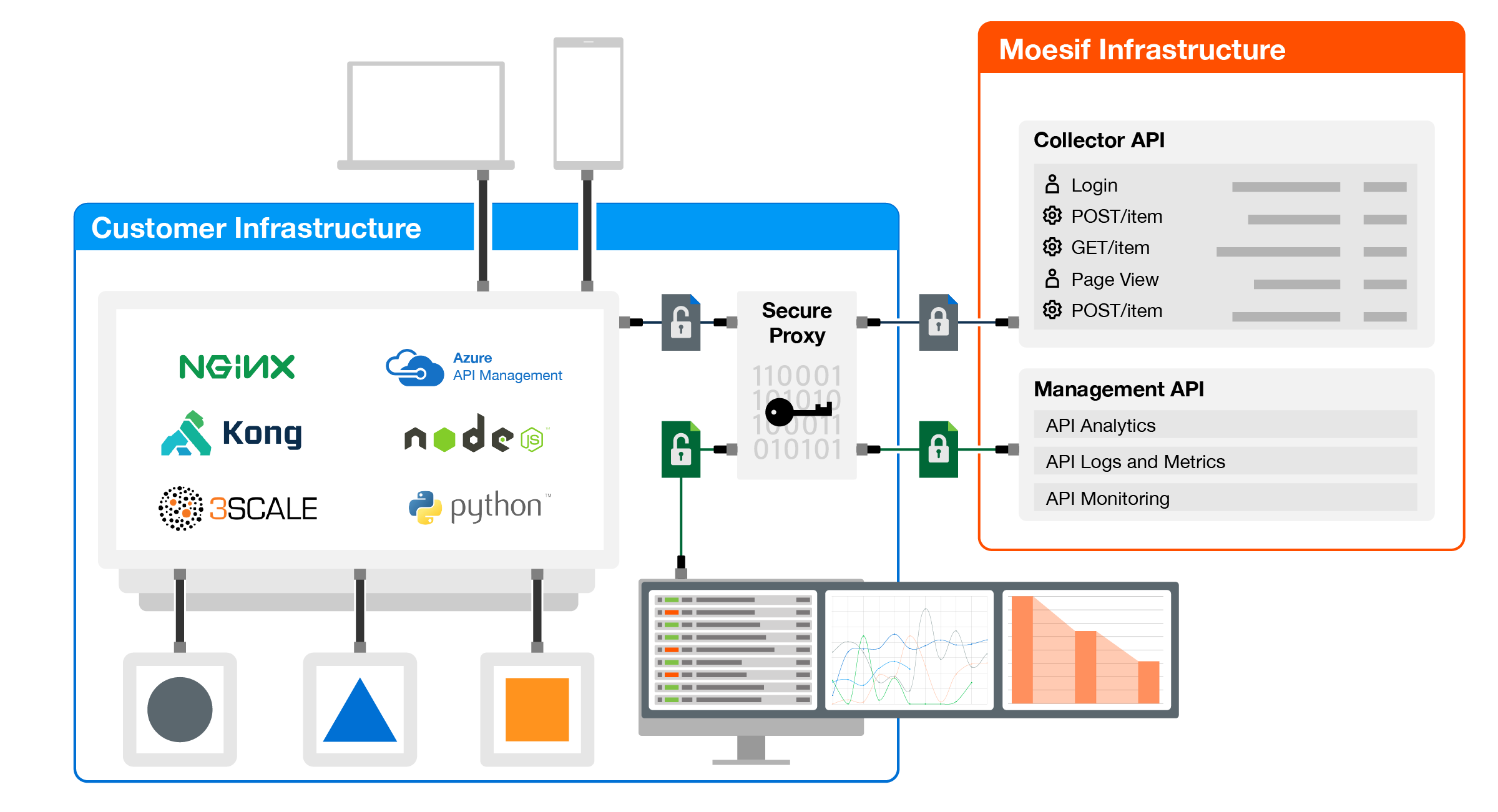 Easily provide metrics to customers
Using white-label embedded dashboards, easily share insights with your customers:
Share metrics on API usage, SLAs, API logs, and more
Provide API monitoring directly to customers for their compliance requirements
Trusted by product-led enterprises and startups
We were soon able to start billing our customers for the API usage and it quickly became a revenue generator for us.
Want to know more?
Check out how Moesif can help you
Ready to get started?
See why product-driven teams use Moesif to grow their API business