Moesif Recognized as a Sample Vendor in 2023 Gartner® Hype Cycle™ for both API Observability and API Monitoring
Moesif for API Engineering
Leverage user-centric API observability to quickly identify and resolve issues impacting your customer experience. Drill into what a user did with your API and why their experience suffered without spending hours in manual log search.
Trusted by product-led enterprises and startups
I learned more about users abusing our APIs in ten minutes with Moesif than I had in a couple days of messing with logs in kibana.
Deeply understand API and user behaviors
Deeply understand issues impacting key customers.
Pinpoint specific flows that lead to scalability issues or API abuse.
Monitor long-term trends in API performance metrics and SLAs.
Debug issues quickly with high-cardinality analytics
Segment and aggregate billions of API calls by HTTP headers, body fields, and more in milliseconds
Inspect API logs and replay requests in Postman or CURL in seconds.
Drill into specific users having a bad or abnormal product experience.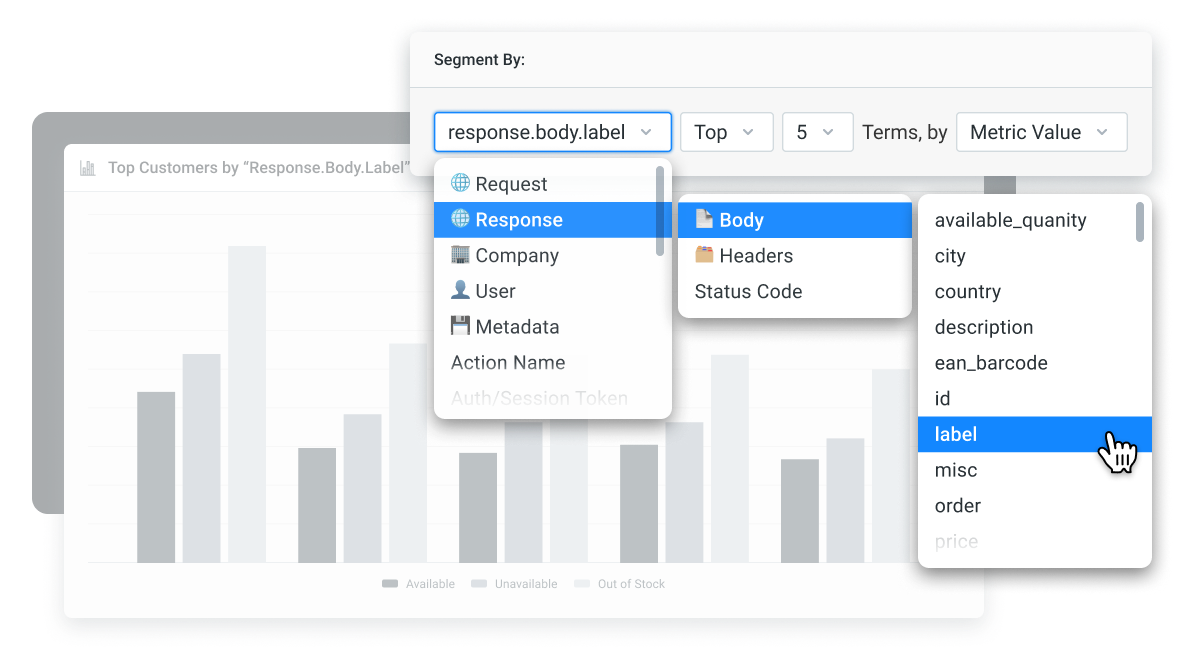 Get alerted when API problems surface
Stay informed of API performance issues and anomalies with alerts through PagerDuty, Slack, and more
Create a real-time monitor on any dashboard with one click.
With user behavior analytics, monitor customer experience and identify security issues
Monetize your APIs
Easily generate revenue through your APIs effortlessly with automatic usage-based-billing.
Experiment with prepaid, postpaid, PAYG, and other billing models with a few clicks.
Enforce quotas and limit access with Quotas & Governance.
Create a data-driven culture with self-serve analytics
Create and share real-time dashboards with product, engineering, and external partners.
What kinds of questions can Moesif API Observability answer?
What's my 90th percentile latency broken down by endpoint?
What are the specific request and response payloads being sent on my API
Get Slack alerts when a customer's usage spikes or changes
Which users send the most data to my API?
What are the top endpoints used by each of my key customers?
Which API version is used the most
What's the sequence of transactions leading to errors on POST /*/count/events?
Previous
Next
Reduce integration work with prebuilt extensions
Ready to get started?
Join thousands of data-driven teams using Moesif to gain deep visibility into API usage and issues.