Moesif Recognized as a Sample Vendor in 2023 Gartner® Hype Cycle™ for both API Observability and API Monitoring
API Product Management
Build great API products with powerful insights into how customers use your APIs and apps. Deeply understand the value customers get while identifying the customer impact of API changes and versions. Automatically keep customers informed of API issues like hitting rate limits, using deprecated APIs, and more.
Trusted by product-led enterprises and startups
Moesif really added a lot of value to our planning process and enabled us to understand which places we wanted to grow within our company. To not just grow our data, but also understand the dynamics so that we can grow as an organization all around.
Understand API usage and customer behavior
Deeply understand how your APIs are used and customer value.
Discover signals that might lead to high churn with cohort retention analysis.
Iterate quickly on product strategy gaining real-time feedback into how new APIs are adopted.
Powerful analytics on API payloads
Track what fields and values your customers are sending.
Drill into API usage metrics by API resources, payload fields, customer demographics, and more.
Keep data private to your company with secure proxy.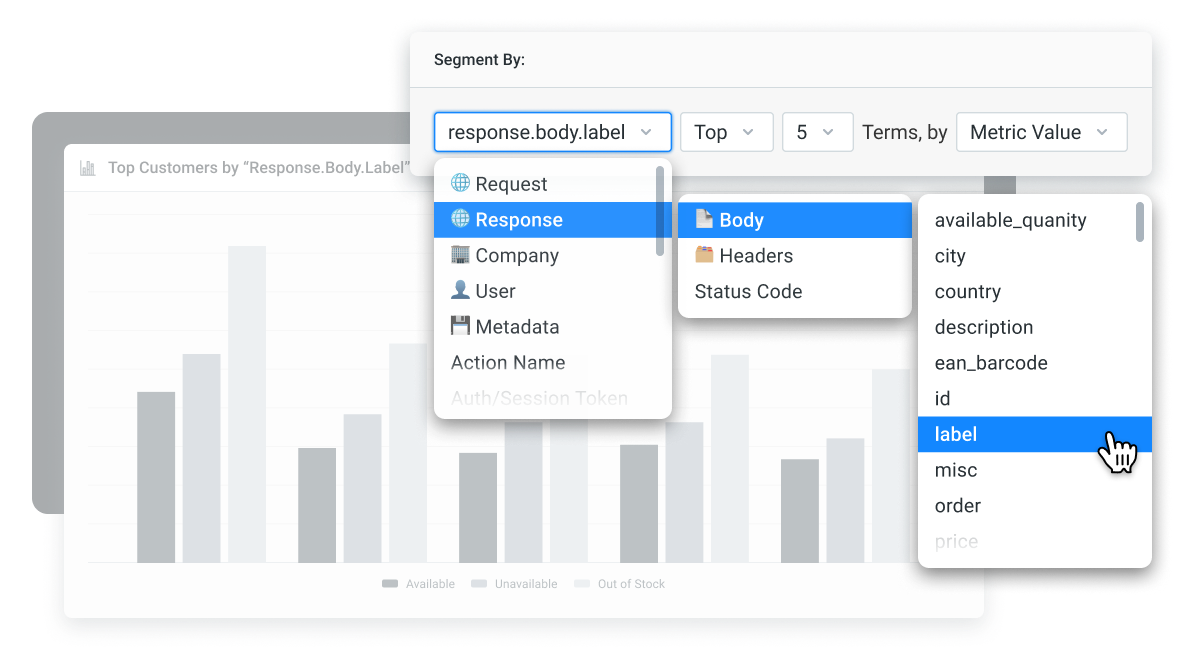 Understand product-led adoption
Track your customer journey across both web and API products with funnel analysis.
Measure Time to First Hello World (TTFHW) and understand how to accelerate revenue service.
Monetize your APIs
Easily generate revenue through your APIs effortlessly with automatic usage-based-billing.
Experiment with prepaid, postpaid, PAYG, and other billing models with a few clicks.
Enforce quotas and limit access with Quotas & Governance.
Powerful self-serve API analytics to empower your team
Track your API KPIs with plenty of pre-built dashboards or create your own.
Get PagerDuty and Slack alerts when API metrics rise or fall.
Integrate with the rest of your product analytics stack
What kinds of product questions can Moesif API Analytics answer?
Which customer's usage is growing most quickly?
Who are my top customers by API usage?
What are the top endpoints used for each customer?
What's my daily API users segmented by response "label"?
What's my conversion funnel from sign up to 100 transactions?
Which marketing channel drives the most customer activations?
How does product retention compare across segments?
Which acquisition channels are driving weekly active users?
Previous
Next
Ready to get started?
Join thousands of product-led teams using Moesif API Product Analytics to build great API products