Radar accelerates the launch of their developer-first platform with Moesif
Overview
Until earlier this year Radar had mainly sold into enterprises with the commensurate heavy top-down outbound sales, support and servicing that entailed. They offered a single endpoint, tracking geolocation, and already had basic instrumentation on top of CloudWatch to monitor their infrastructure. In January they beta released a suite of endpoints to solve pains in location tracking for all developers. Transitioning to a bottoms-up strategy, Radar had to rejig their onboarding, pricing and support infrastructure for their new self-service customers.
"We were able to confidently launch these APIs sooner than we could have otherwise, because we had adopted Moesif. We just didn't have to think through all of the alert and monitoring, when it came to tracking usage and adoption around the API. We were able to have the product manager's view of adoption & retention dashboards right off the bat."

Nick Patrick, CEO
As customers start to integrate Radar's new APIs, Nick expects that his team will use Moesif not only for product metrics, but also to integrate with their existing email workflows in Hubspot. The goal is to make the developer experience as seamless as possible, and guide customers along the customer journey from first API call to needing a plan upgrade. By automating these emails, cost savings can be passed on to Radar's customers.
Challenge
How to launch and grow a developer platform that's self-service
Radar had made the decision to build a developer-first platform around a bunch of new APIs including geocoding, routing & distance calculation, and search. The idea was not only to expand the set of building blocks they offered, but also to help their customers save money. By focusing on self-service pricing they wanted it to be easy for developers to adopt the platform, test it out and not pay until they were happy with what they had built.
Monitoring and reporting is hard when the product is an API
In a self-service world you don't have a dedicated account manager or CSM team to help with onboarding, debugging and growing your business. Rather, you'd ideally have an automated system that would monitor adoption and provide alerts all the way through the developer funnel, tracking from the initial sign up to the first API call and to happy evangelist paying customers.
When Radar initially launched, they only had a single API endpoint, and sold to enterprises. During this time, their infrastructure monitoring, which was built on top of CloudWatch, was sufficient and focused on internal throughput—effectively making sure their systems were working. As they moved to offer almost ten new self-serve endpoints, they realized they'd need a much more sophisticated product analytics platform that's both API and customer-centric.
What they wanted was Amplitude or Mixpanel-style adoption and retention metrics around all of their new APIs. Building one in-house would have taken at least a month, yet they were uneasy on launching a brand new developer-first platform without any visibility into its adoption. Once the coronavirus pandemic hit, the impetus to save people money became more important than ever. The team wanted to get the new platform out the door and help developers while keeping developer support cost low.
Solution
Like many other technology companies, Radar was used to using analytics, monitoring and data warehousing tools. When they found Moesif they saw that it was super intuitive, easy to use and, since they were already familiar with Amplitude and Segment, it made a lot of sense.
Moesif provides Radar with the ability to support their new developer-first product with the product metrics needed to make their API platform successful.
"Moesif is leveraged by teams around the company, from engineering to product to sales to customer success, to give every part of the business visibility into customer API usage, helping us ship new API products with speed and confidence."

Nick Patrick, CEO Radar.
Reporting: Acquisition & Retention Stats
Radar is very interested in looking at aggregate stats around acquisition and retention. They're currently focused on issues such as thirty day active API keys, time to first API call and when the free tier cutoff is exceeded. They're also keen to look at average statistics of time from sign up and login to first hello world, and see if there's a difference by type of project or acquisition channel.
Radar's solutions engineering team will be using Moesif in the context of exploring alerting particular enterprise customers. They want to ensure that their API feature set is used to its fullest potential.
Developer Onboarding
Radar's support team is now able to go in and see a story around how developers adopted and started using a set of endpoints. If issues did come up, they could immediately troubleshoot and proactively reach out to the developer to make them successful with their APIs. For customer success, Radar's team could look up how a particular developer is using the API, bring up the API logs, see what requests they were making, determine whether the results look good (how many 400s & how many 500s), and make suggestions to the customer.
API lifecycle communications
As the new product gains traction, Radar will start to focus more on optimizing onboarding through lifecycle communications. They're going to use Moesif to send transactional emails when a customer creates their first geofence, or when they make their first location autocomplete API call. Contrastingly, Radar's vision is to leverage Moesif to aid developers who may need some more help, such as those who didn't make their first API call "Hey, looks like you're having trouble getting started. Here's our API docs and here's our playbook."
Across the customer journey, adoption will be speeded up and revenue accelerated.
Takeaways
Moesif enabled Radar to launch their new developer-friendly multi-endpoint product much faster than they could have otherwise.
They've already shipped the new API platform to numerous developers and have seen marked improvements in inspecting, identifying and resolving customer issues.
Ultimately, through Moesif's extensive monitoring and reporting capabilities, Radar's product team will be able to determine if self-service makes sense in the context of acquisition and retention stats.
Application
Radar had expanded the set of building blocks they offered customers from a single API input to around ten. They had also transitioned from targeting enterprise customers to developers. They had been using CloudWatch when focusing on throughput and performance, but that didn't scale past making sure their own systems were working. They wanted an amplitude-style retention and adoption system around all their new APIs, but didn't want to build one. They found Moesif at a Christmas party and soon realized that as they scaled their surface area and needed to ship something quickly, Moesif was the solution they were looking for.
Company
Radar is a location data infrastructure platform that helps growth and product teams build location-aware app experiences. They are more flexible and accessible than Google maps, and are trusted by enterprises and high-growth startups alike, including Burger King, Booking.com and Cars.com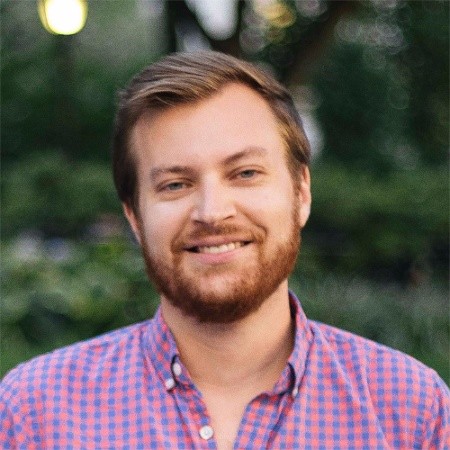 Nick Patrick
CEO, Radar
Ready to get started?
See why thousands of companies are using Moesif to ship better API platforms