Symbl.ai Refines Product Strategy and Enhances Developer Experience with Moesif
Overview
Data-heavy Symbl.ai provides API endpoints for developers who want real-time transcription and contextual insights into the traffic traversing their app If you've built a voice or video experience on your platform, then chances are you've already looked at Symbl.ai to provide your conversational intelligence.
API-first Symbl.ai exposes simple endpoints that directly screen real time and recorded audio from mobile, desktop and Zoom marketplace apps, often created using Twilio, Agora or Nexmo.
Analyzing millions of conversation minutes every day, Symbl.ai has to make sure it's tracking the right metrics and make it as easy as possible for developers to discover and use their multiple API endpoints.
Challenge: Managing Multiple API Metrics is Tough
Symbl.ai has always been a very data-driven company, wanting to analyze product metrics whenever they could find them. Every month they used to spend three days stitching together data, checking whether they were collecting it correctly, analyzing how they could enhance their data infrastructure further and then putting out reports and visualizing them in Tableau.
Using their own internal tools, they would regularly scramble to visualize things such as customer usage. Not only was it a constant effort, but they found that key components of new metrics they wanted were often missing.
API analytics is very different from traditional product analytics for web and mobile. For an API, you want to know granular information around API calls, complex activation funnels; the time that it took for developers to sign up & make their first API call, which API endpoint is preferred (to give an indicator of easiest path to get started with), or whether customers were ingesting real time or asynchronous data.
Like many companies with limited engineering resources, when Symbl.ai was confronted with the option of building a new feature in their reporting dashboard, or adding a new product capability that a customer was asking for, they always prioritized the product route. Although reporting and dash-boarding is secondary for product-driven companies, it's still really critical.
When you're small as a company it's very hard to focus 20% of your continued engineering efforts on building a dashboard for yourselves

Surbhi Rathore, CEO & Co-Founder
Solution API Analytics for API-First Companies
Initially, Symbl's engineers built their own monitoring tool and their intention was for it to continue as a home-grown solution. They did look at product monitoring vendors, but didn't find anything that dealt with the unique requirements of APIs.
Aligning API metrics to business value
Tracking the number of API calls  is one of the most basic metrics in analyzing the value customers receive from their platform. However, in Symbl.ai's use case, it's not just about focusing on number of API Calls, they analyze the number of conversation minutes within those API calls, which is made possible through Moesif's advanced analytics features.Symbl.ai have customers who make just a few few API calls, but each API call results in many hours of sessions.
Takeaways
Companies should invest in putting together the right metrics for their business from day one. As part of the Techstars community, focusing on KPIs has been important to Symbl from day one. As they continue to release new AI capabilities they've turned to Moesif to track metrics, give insights into leading and lagging indicators, and help with optimizing the developer's journey.
Application
As Symbl.ai focused on developer experience and released new AI capabilities they needed to fully understand what was going on with their platform, what the leading and lagging indicators were telling them, and how they could improve developer experience. Rather than expending engineering resources on building a custom analytics platform to monitor usage, they wanted a vendor to provide the product analytics needed to scale.
Company
Symbl.ai provides a suite of plugin APIs for developers to easily analyze voice and video conversations using machine learning algorithms. By eliminating the entire data aggregation, annotation and machine learning process, developers get contextual insights by integrating directly into their preferred channel of communication, both in real time and asynchronously.
Person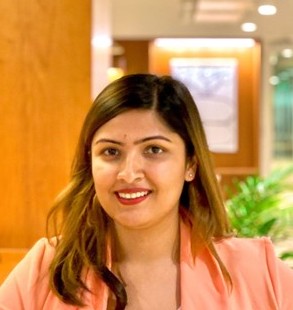 Surbhi Rathore
CEO & Co-founder, Symbl.ai
Ready to get started?
See why thousands of companies are using Moesif to ship better API platforms